NorthSouth GIS Broadens the Power of GIS at the Port of Tacoma
with upgrades and enhancements to the existing Enterprise GIS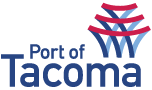 The Port of Tacoma is a thriving seaport with more than 2,700 acres of industrially zoned property and a major contributor of the estimated 40% of Washington jobs related to international trade.
Largest port in the northwestern United States
Employs internal security force
Mix of container, breakbulk, agricultural, RORO, military deployments
The Challenges
A highly dynamic environment, with numerous departments needing to collaborate. Other challenges:

Over a decade of start-and-stop GIS activities
Need for easier access and update process for 22,000+ sheet CAD drawing repository
Intense interest in asset, planning and maintenance management
The NSGIS Solution
Enhancements to the existing Esri-based Enterprise GIS and integration and exposure of data from across the organization via Geocortex Essentials to address real estate, security, maintenance and environmental issues:

Broader acceptance and usage by staff.
New applications for real estate, security and short term event planning, general document and engineering drawing repositories, and map data redlining.
Delivery and integration of GIS and CAD geospatial information via PortView – the Port-wide Intranet GIS web map viewer.
Opportunity
NorthSouth GIS is now offering the delivery of similar capabilities as implemented at the Port of Tacoma for both on-site implementation or via our cost effective, secure cloud technology deployment.
The Port of Tacoma Case Study (PDF)
Interested?
Call us at (800) 866-5013 ext 11 or email us at ports@nsgis.com today!