Press Release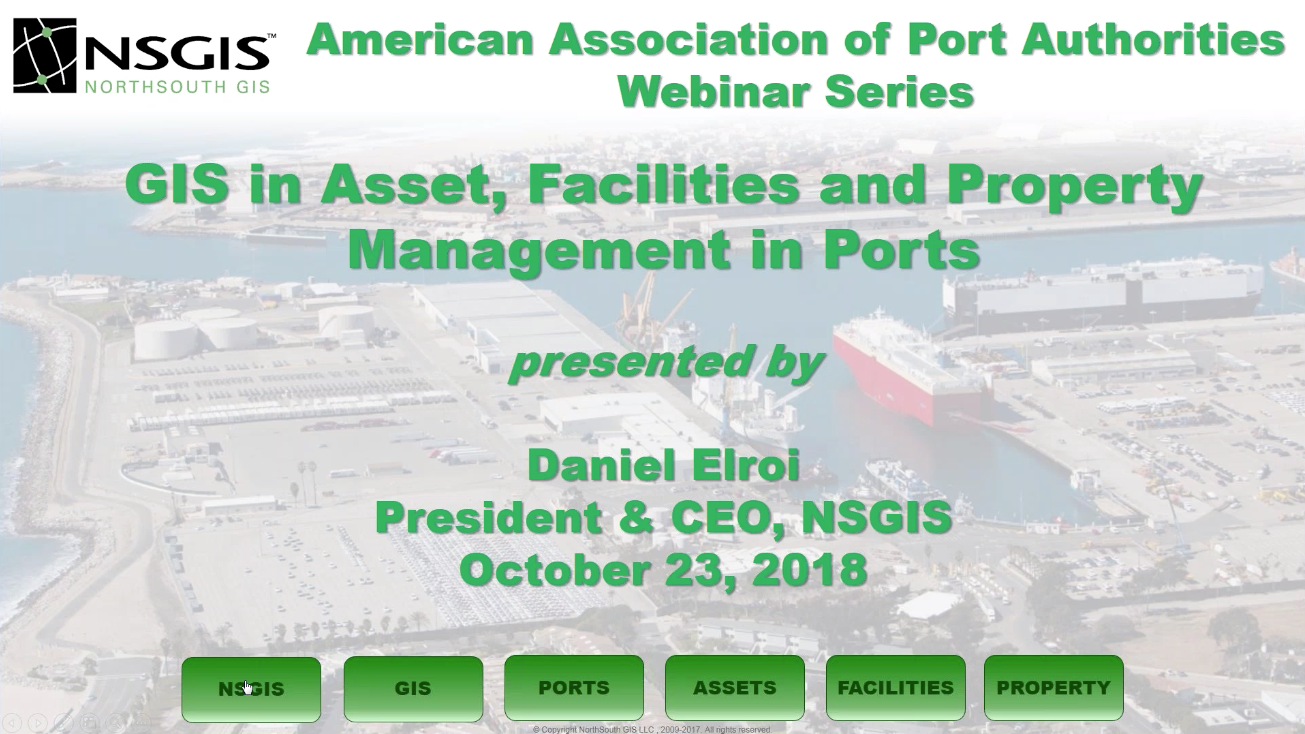 Los Angeles, CA (October 2018) – Daniel Elroi, President and CEO of NorthSouth GIS (NSGIS) presented a webinar today to members of the American Association of Port Authorities (AAPA) on the topic of The Role of GIS in Asset Management, Facility Maintenance and Real Estate Operations. Mr. Elroi stated that the role of modern "web GIS" goes far beyond data storage and map making, given its ability to connect other enterprise-grade information management systems, to form decision support systems hitherto inaccessible to ports. Using examples from the 30-40 North American ports that use GIS today, he presented a vision for how such decision support systems can aid in better financial and physical management of port assets, facilities, and properties, and shared advice on pitfalls and strategies for success.
Click here to view the presentation.
About NSGIS
NSGIS (NorthSouth GIS LLC) is a geospatial systems integrator based in Los Angeles. NSGIS specializes in integrating information management systems around their common location elements. We partner with leading GIS technology partners, Esri and Latitude Geographics, to deliver practical solutions to real world problems, focusing in particular on "cities within cities" such as ports and airports, and on local government and water and wastewater utilities clients in Southern California.