Esri is the global leader in Geographic Information Systems (GIS) mapping technology, and publisher of the ArcGIS platform of integrated software products, including ArcGIS Enterprise and ArcGIS Online. Esri is built on the philosophy that a geographic approach to problem solving ensures better communication and collaboration.
Often called "Microsoft of the GIS industry", Esri software is used by more than 350,000 organizations worldwide including most U.S. federal agencies and national mapping agencies, 45 of the top 50 petroleum companies, all 50 U.S. state health departments, most forestry companies, and many others in dozens of industries.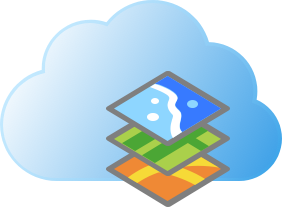 NSGIS is proud to deploy Esri-based solutions for its customers from across the ArcGIS Platform. Our on-site implementations of ArcGIS Server and Desktop, to ArcGIS Portal, and to lightweight but powerful applications in ArcGIS Online.
Esri Gold Partner Network

In 2010, NorthSouth GIS LLC attained a 'Gold Tier' status in the Esri Partner Network.
The Esri Partner Network is a global partner program for companies developing and delivering GIS solutions and services, based on Esri's enterprise GIS software platform.
This Gold Tier status achievement is a highlight of the long relationship between Esri and NSGIS in the delivery of GIS solutions for communities and companies.